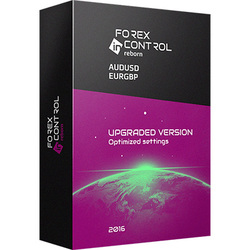 Free Download
You are waiting for validation
You should pass stap three of registration
Forex inControl
Live since: 2013-10-16 (3635 days)
Daily:

0.4%

Monthly:

12.1%

Gain:

1036.6%

Drawdown

0%
Forex inControl
Description
Main things that make inControl profitable and reliable:
1. Hard control of Drawdown
The most important in Forex trading is not to lose your deposit. For this cause you need right money management. Our advisor allows you to indicate the maximal drawdown precisely so that under any circumstances you won't lose more you've expected. In the given advisor was applied a technology that automatically sets StopLoss for all orders on such price that even in any unforeseen cases the sum you lose will not be a dollar more that is indicated in the advisor.
2. Trading on 4 different pairs
The inControl working algorithm is so much universal that advisor works easily on many currency pairs. We took the best four of them. Trading on different currency pairs the system keeps the stable profit and all currency pairs insure each other from possible drawdowns. Thanks to multicurrency trading you'll get the possibility to decrease the risks and increase your profit.
3. Diversification of Risks and Profits
Trading on several currency pairs with possibility to limit the drawdown separately for each other gives great opportunity to diversify your profit and risks. This will allow you to receive stable profit at minimal risks.
History results over 11 years!
History test (backtest) is effective and the only one method to get prognosis of the way the system should trade on market in future. The inControl system allowed us to make a backtest for the last 11 years on each currency! This is phenomenal result and it confirms that our advisor is really reliable and stable to all kind of news and changes in Forex market.
Specifications
Type of Trading:

Reversal trading

Trading Pairs:

AUDUSD, EURGBP

$900 for 0.01 lot

Minimal Deposit:

$450 for 0.01 lot

from 1.200

Vendor's Broker: